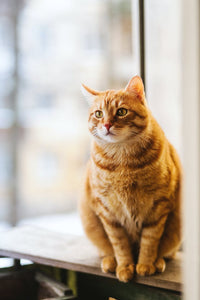 If you've ever had the pleasure of sharing your home with an Oyen, you already know what fantastic and fiery furballs they are. These vibrant felines are more than just a pretty coat; they're bursting with personality, charm, and a certain je ne sais quoi that makes them irresistible to cat lovers worldwide. So, let's dive into the captivating world of Oyen cats and uncover why we just can't get enough of them. The Fiery Fur First things first, let's talk about that fiery fur! Oyen cats get their name from the warm, reddish-orange hue of their fur, which resembles the...
---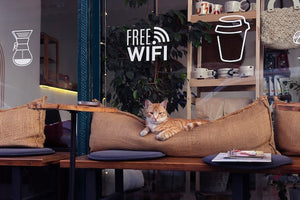 In recent years, Malaysia has seen a surge in the popularity of cat cafes, joining the global trend of combining coffee culture with feline companionship. These unique establishments offer a cozy environment for patrons to sip their favorite brews and enjoy the company of resident cats. While cat cafes have gained a devoted following in Malaysia, they also come with their fair share of advantages and disadvantages. In this blog post, we'll explore the pros and cons of cat cafes in Malaysia. Top 5 Pros: Stress Relief: Spending time with cats has been scientifically proven to reduce stress and anxiety....
---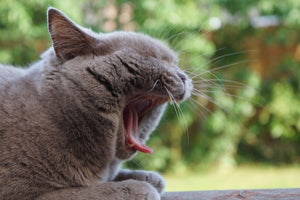 If you're reading this, you probably know that cats are mysterious creatures with a knack for making us smile, but sometimes, they also make us scratch our heads in bewilderment. One common head-scratcher is the dreaded cat vomit. Today, we're going to dive into the reasons why our feline friends might toss their cookies, and, of course, explore some easy solutions to keep both you and your furball content. Why Do Cats Vomit? First things first, let's unravel the mystery of why cats vomit. Vomiting is a natural response for cats, and it can happen for various reasons. While occasional...
---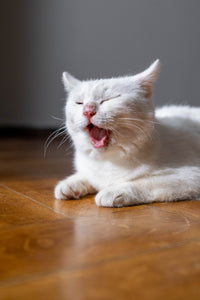 Today, we're diving headfirst into a topic that's crucial for the health and happiness of our feline friends: cat flu. Don't worry; this blog post is here to make it fun and informative. So, grab a cup of tea, snuggle up with your kitty, and let's talk about those sneezes, sniffles, and the importance of cleanliness at home.  Cat Flu: The Sneezing Saga First things first, let's demystify the term "cat flu." No, it doesn't mean your cat has the same flu you might catch. Cat flu is a contagious upper respiratory infection caused by viruses, and it's a common issue...
---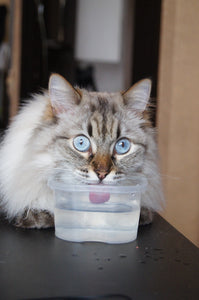 Cats are more than just pets; they're beloved members of our families. But when our furry friends suffer from urinary infections (UTIs), it can be distressing for both the cat and the owner. The good news is that many UTIs are preventable, and one surprising tool in your arsenal is choosing the right cat litter. In this blog post, we'll delve into the causes of cat UTIs and explore how you can use healthy cat litter as part of the solution. Let's help your feline friend stay happy, healthy, and UTI-free! Understanding the Causes of Cat UTIs Before we jump...