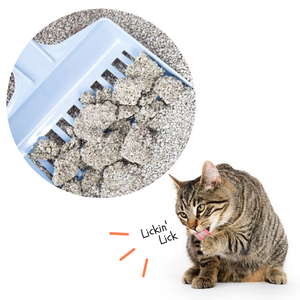 Clay Litter
It's inexpensive, but with Sodium Bentonite, the same ingredient used in cement to seal and clump, it could cause a blockage in the cat's intestines every time they groom their paws. It's also very dusty and quickly smells.
Silica/Crystal Litter
Looks pretty! Similar to 'Do Not Eat' preservative packets, which may cause respiratory illness if inhaled by you or your cats. It does not clump and will soak the litter box.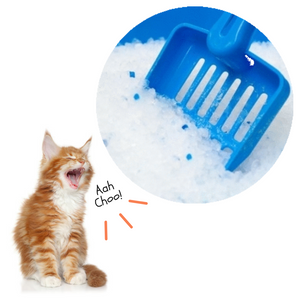 Low Quality Litter
Contains harmful dyes and artificial scents, has poor clumping resulting in a contaminated and sickening environment in addition to worse odour.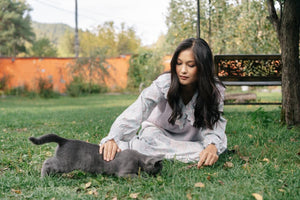 Our Cats' Health Begins With Us
"Witnessing my own cat's suffering inspired the creation of Pottycats - the ultimate protection against hidden litter dangers. Now I'm driven to share its incredible benefits with you and safeguard the well-being of our precious cats."
-Mr.Miyagi's Mama
Get Started
Why Pottycats?
We are cat parents, and we know what works. Discover the superior performance of our premium litters. With an advanced formula, we excel in odour control, heavy-duty clumping, dust-free performance and long-lasting freshness, all without any harmful additives.