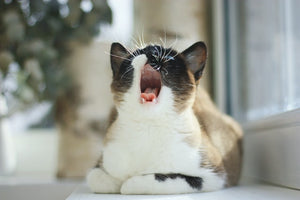 If you're a cat owner, you probably know the importance of a good quality litter box. However, did you know that some types of litter may be harmful to your cat's health? Scented cat litter is one of the most common types of litter, but it poses a potential danger to cats and their owners. In this post, we'll explore the hidden dangers of scented cat litter and provide you with some tips on how to protect your furry friend's health. What is Scented Cat Litter? Scented cat litter is a type of litter that contains added artificial fragrances to...
---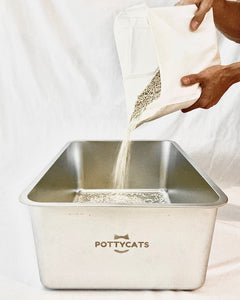 As pet owners, we all want to provide the best for our furry companions, and that includes choosing the right litter for their needs. When it comes to cat litter, there are a variety of options available, including clay, crystal, and plant-based litters. One of the most popular plant-based options on the market today is tofu cat litter. And when it comes to tofu cat litter, our product is simply the best. Unscented, No Colouring and Safe The majority of tofu cat litter on the market is heavily perfumed and coloured. One of the key USPs of our tofu cat...
---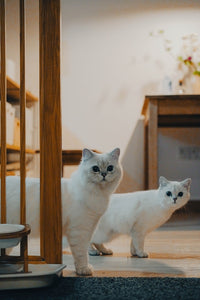 With the festive holidays just around the corner, many cat owners are starting to make plans for their furry friends while they're away. Two common options for cat care during vacations are cat boarding and cat sitting. But which one is the better option for your cat? In this blog post, we will explore the pros and cons of each option to help you make an informed decision. Cat Boarding: Cat boarding is when you bring your cat to a boarding facility where they will be cared for by trained professionals. Here are some of the advantages and disadvantages of...
---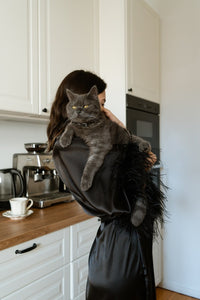 The British Shorthair is one of the oldest cat breeds in the world and is a true icon of British culture. This affectionate and gentle feline has been a popular pet for centuries, and its distinctive round face, plush coat, and calm demeanor have made it one of the most recognizable cat breeds in the world. The British Shorthair is a medium to large-sized cat, with a sturdy, muscular build. They typically weigh between 3.6 and 8kg, with males being larger than females. They have a round head, with large, round eyes that are typically green, blue, or gold in...
---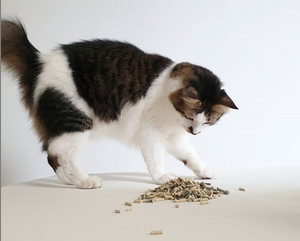 Another trip around the sun! Pottycats is still evolving as a company, but our core mission remains the same: healthier, happier cats and us. A trip down memory lane. Here's a little story for those who are new to us. Pottycats was founded in 2018 in order to find a non-toxic and safe alternative cat litter for our fur baby. We had zero to little knowledge as first-time cat owners and had been using bentonite sand and crystal cat litter for the longest time. After many vet visits and IV drips, we determined that cat litter was the source of our...