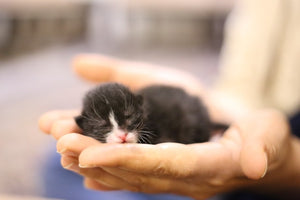 A newborn kitten has a better chance of surviving when its mother is caring for it. The mother knows what to do to provide and care for newborn kittens. Unfortunately, some kittens become lost or abandoned, particularly during the lockdown, and are easily overlooked by humans. If you suddenly find yourself as a surrogate parent to a newborn kitten, then you are up for a challenging and fulfilling experience. By knowing how to take care of a newborn kitten without a mother, you are providing it with a greater chance of survival than if it were left on its own. Newborn...
---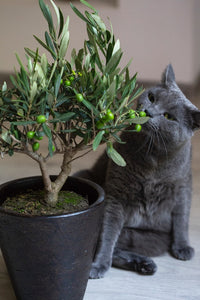 If you have a cat and want to start a home garden or keep some plants in the house, make sure to read our article to find out which plants are safe to have around cats. Moreover, studies have shown that having plants indoors had a positive impact on your emotional state during pandemic lockdown. It's possible to take care of a cuddly cat and grow lovely plants at home. You don't need to choose just one. Unleash your green thumb and enjoy growing beautiful and healthy plants while taking care of your fur baby. Most cat parents are hesitant to have plants...
---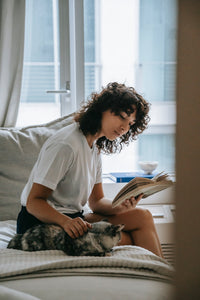 Cats love their independence as much as they love their space.  As curious as they are, cats need to move around whenever and wherever they want to. Although most domesticated cats live indoors, they are natural hunters who enjoy being outside. Because of the pandemic, most of us will be staying at home, as will our cats. If your home has a balcony, your cat will want to lounge there. Expect your cat to spend lazy afternoons napping and stretching in the open air. This outdoor setup will give your tabby ample opportunity to sunbathe and possibly catch a bird...
---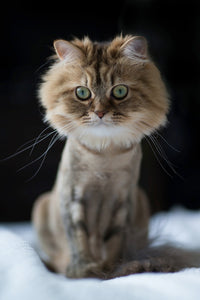 Felines are the epitome of cleanliness. They are the world's most notorious groomers with minimal maintenance required from the humans. However, there are times human intervention is necessary. Cats do not require haircuts. Haircuts are usually unnecessary unless your cat has a matted coat, fleas infestation, or has skin conditions such as shedding fur, hairballs, or for sanitary reasons towards aging cats trouble with self-care. If you do decide to cut your cat's hair, leave it to the pros. Professional cat groomers are well-equipped to pamper your cat. Cats grooming can entail more than their licking capacity can provide. From time to time,...
---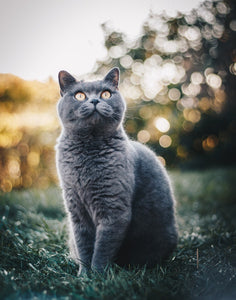 A British shorthair is usually referred to as a teddy bear in the feline world. Their adorable features include a round face, floppy ears, and stubby legs, making them a chubby ball of fluff that people love. These cats grow from medium to large sizes, and one noticeable feature would be their large, circular eyes that are a little further apart. They don't squint, and their eyes can be beautiful blue, green, orange, and copper. Their tails are thick and usually, taper towards the rounded tip. If you are interested in owning these adorably plushy British shorthair kittens or cats,...