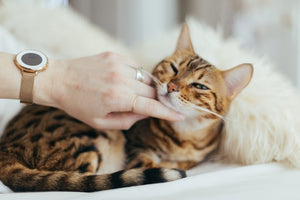 "A cat purring on your lap is more healing than any drug in the world, as the vibrations you are receiving are of pure love and contentment." – St. Francis of Assisi Aside from St. Francis' quote, it's a common figure of speech to say that people who are immensely satisfied purr like a cat. If you own a cat and are accustomed to cat purrs, then you must know its magical appeal to cat lovers like us. It doesn't happen all the time, but when we do hear it, it makes us feel happy too. Have you ever wondered...
---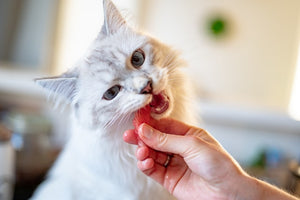 Cats are strong-willed animals who know what they like and dislike. They are picky about their preferences, and that includes food. Most of your cat's dietary needs should be sufficiently addressed by cat food. But indulging them with treats every once in a while, is also a great way to bond with them. There are many feline-friendly treats that you can feed your cats that are healthy and safe for them that they would enjoy eating. Sharing (Sometimes) is Caring Spoiling your cat with some treats can be a fulfilling experience for you and your cats. Cats enjoy trying new...
---
Why Are Fleas Bad for Your Cat? In Malaysia where our country Is hot and humid, your cat will need your help because this is when cat fleas like to settle on. They love warm environments and your cat's skin is the perfect home for them. Don't wait for your cat to itch and scratch from cat flea bites. Be proactive and take action to prevent flea eggs on cats. Flea bites are itchy and irritating. A cat that keeps on scratching can break its skin which can potentially lead to infection. More than an itchy nuisance, these parasites feed on your...
---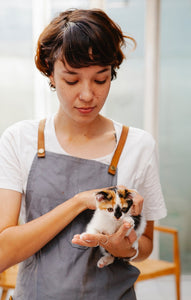 Cats are stubborn creatures, and it's usually cumbersome to have them do something that's against their will. Aside from a high level of perseverance, you also have to get creative to get your cat to follow your instructions. One of the things your cat won't willingly do is taking its medicine pills. Cats almost always spit out their medicine pills and getting them to properly take their pills can be difficult. 💡 Did you know that your cats should be dewormed every three months, as recommended by your veterinarian? So, rather than taking your cats to the vet every three...
---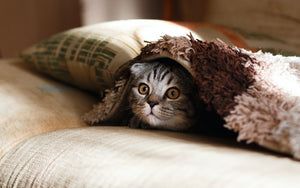 Oops! Your cat peed on your bed, sofa, or carpet? Yes, it happens. Even a small amount of cat urine can be quite overwhelming. Your cat might still be in the process of potty training. Or, your cat has been a very good tabby that still has the occasional accident. Why Does Your Cat Pee Outside the Litter Box? Before tackling this smelly dilemma, you need to understand why your cat is peeing away from the litter box. Without knowing the reason, you and your feline will get caught up in a stressful cycle. Here are two of the most plausible...