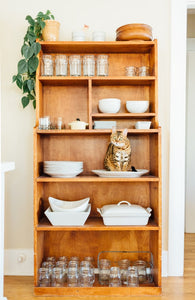 Most of us are eager to travel, especially now that many countries' borders are opening. Not to mention returning home to celebrate Raya with our loved ones! We understand that it is difficult to travel with our cats, and some of us are not comfortable boarding them in a cat hotel, so we leave them at home, where their sanctuary is, for a few days. But what if you have multiple cats and are concerned about cat litter odor because the litter box is not being tended to on a daily basis? Here are a few tips! Use Cat Litter...
---
If you are reading this, you're likely looking for the perfect gift for your cat-parent friends. Whether it's for celebrating their cat's birthday or welcoming a new one, then you came to the right place. Here are some practical gift ideas that a cat parent would surely appreciate. #1. Cat Treats When it comes to cat treats, no cat has ever been able to resist. Consider getting a variety pack of cat treats and snacks that includes dry treats in bite size and wet treats such as squeeze ups that come in a variety of flavours such as tuna, salmon, or...
---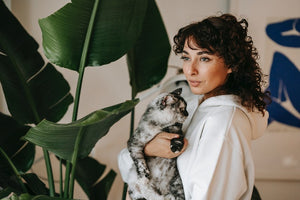 We generate millions of tons of waste yearly - food waste, pet waste, old clothes and old furniture, plastic bags, sanitary waste, old electronic gadgets, old cars, the list is endless. Less than 20 percent of waste is recycled each year, with huge quantities still sent to landfill sites.  Here are a few cat litter facts that might surprise you: Did you know that a single cat can contribute more than 60KG of cat litter to landfills each year? Malaysia has approximately more than 10 million cat owners, with majority still using conventional cat litter.  A large portion of that litter comes from popular clay...
---
  What Is An Automatic Cat Litter Box? Also referred to as a self-cleaning litter box or robot litter box, this litter box is connected to a phone app. With this, you never have to manually scoop your cat's waste again because it automatically does the work for you. Most automatic litter boxes work with only one kind of litter which typically the sand type. How Does it Work? An automatic cat litter box is equipped with a detecting mechanism triggered by weight or motion that knows when your cat is inside the litter box. Once your cat gets out of...
---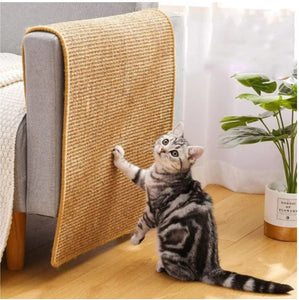 You know that scratching is natural and necessary for your cat but, unfortunately not at the cost of your furniture. Scratching is beneficial to your cat because it helps remove the dead outer sheaths of their nails, and it also serves as a form of exercise for your cat as they mark their territory. Above all, scratching makes them feel good! Scratches are inevitable when you have cats. But these helpful tips should help minimize, if not prevent, further damage to your furniture. No, not the citrus spray method that not only does not work, but it also stains our furniture!...