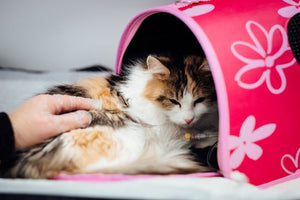 As a feline parent, getting your cat neutered or spayed is a smart move. This procedure has medical and behavioral advantages for your pets and, in the long run, a cost-effective gain for you too.  The cost to neuter or spay a cat is a fraction of the possible expenses of caring for a new cat.  What is the differences between neutering and spaying?  A female cat spayed means that her uterus and ovaries were removed. Female cat spaying lowers the risk of developing cancerous mammary gland tumors, a leading cause of cat deaths.  In contrast, a neutered male cat would be a cat without his...
---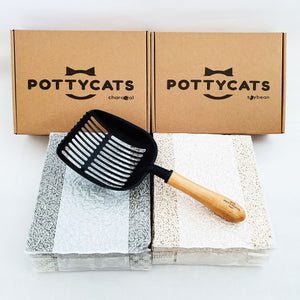 New cat parents will get it tricky to trust any brand of cat litter, especially there are endless varieties in the market such as clay (sodium bentonite sand), silica, pine wood and paper litter. Our survey has shown more than 72% cat parents uses regular clay and silica litter as there are widely available and cheaper. But most didn't realize they are putting their cats in danger by using these litters as they contained mostly harmful chemicals. Read our story to find out it went from affecting our cat to creating Pottycats. Here are our Top 5 reasons to switch: 1. Safe...
---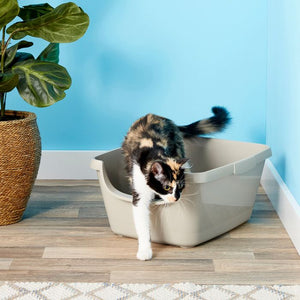 We constantly get asked this question a lot - open or covered cat litter box, which is better? In fact, there was a study conducted in 2012 and the researchers found that cats have a fair preference for both types of litter boxes. In the modern days, more litter box or cat toilets are designed to suit cat owner's preference mostly. However, the choice in choosing the litter box should be applicable to your cat's personal preference instead.   Here are some tips on getting the right litter box for your cat! Open (top) Cat Litter Box Pros:  Accessible Easy cleaning High visibility Budget and mobility friendly Ideal...